Turmeric chicken (One Tray)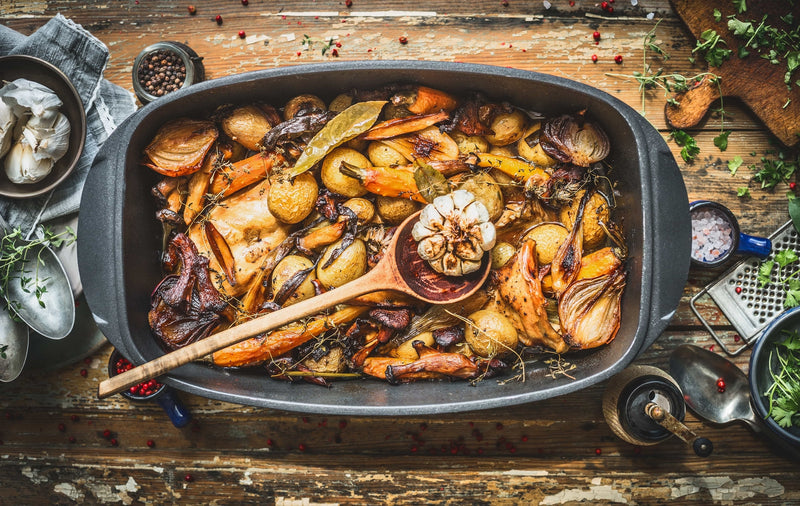 Preparation Method
Pre heat oven to 180 C

In a roasting tray, lay chicken.

Add cauliflower, potatoes, carrots, tomatoes, onions, garlic

In a small bowl mix turmeric paste, lemon juice, olive oil and pour mixture over chicken and veg. Sprinkle rosemary leaves and toss well.

Cook for about 40 mins until chicken is cooked through.

Enjoy the combined flavours of turmeric, lemon and rosemary.
Ingredients
4 chicken breasts
3 tbsp turmeric paste
200g Cauliflower, florets
100g potatoes, wedges
100g carrots, large chunks
100g cherry tomatoes, whole
1 red onion, wedges
4 cloves garlic, crushed
2 tbsp olive oil
Juice of 1 lemon
3 stalks fresh rosemary

---